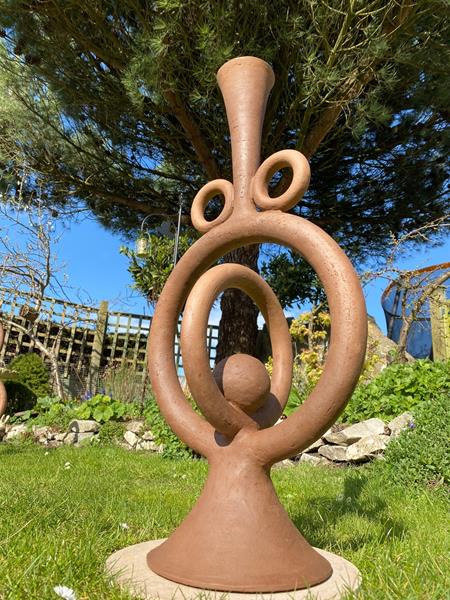 Made from natural clay enhances the shapes and shadows surrounding it.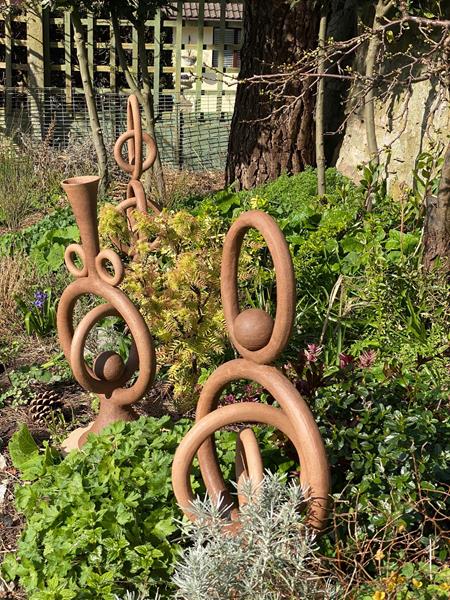 Their forms allow the passage of light and our sight to pass through them to involve the whole setting they are inhabiting.
Glazed brick clay piece created from multiple wheel thrown forms creating unity from the diversity within itself. The glaze takes the eye through to the setting behind, with shadows enhancing the form.